A stereo view of my model
Homage to Giorgio Morandi
Morandi was one of the most impressive Italian painters of his day. Throughout his career, he concentrated almost exclusively on still lifes and landscapes, except for a few self-portraits. With great sensitivity to tone, color, and compositional balance, he would depict the same familiar bottles and vases again and again in paintings notable for their simplicity of execution.
Morandi executed 133 etchings, a significant body of work in its own right, and his drawings and watercolors often approach abstraction in their economy of means. He explained:
What interests me most is expressing what's in nature, in the visible world, that is
; he also said,
Nothing is more abstract than reality
.
[EXTRACTED FROM WIKIPEDIA]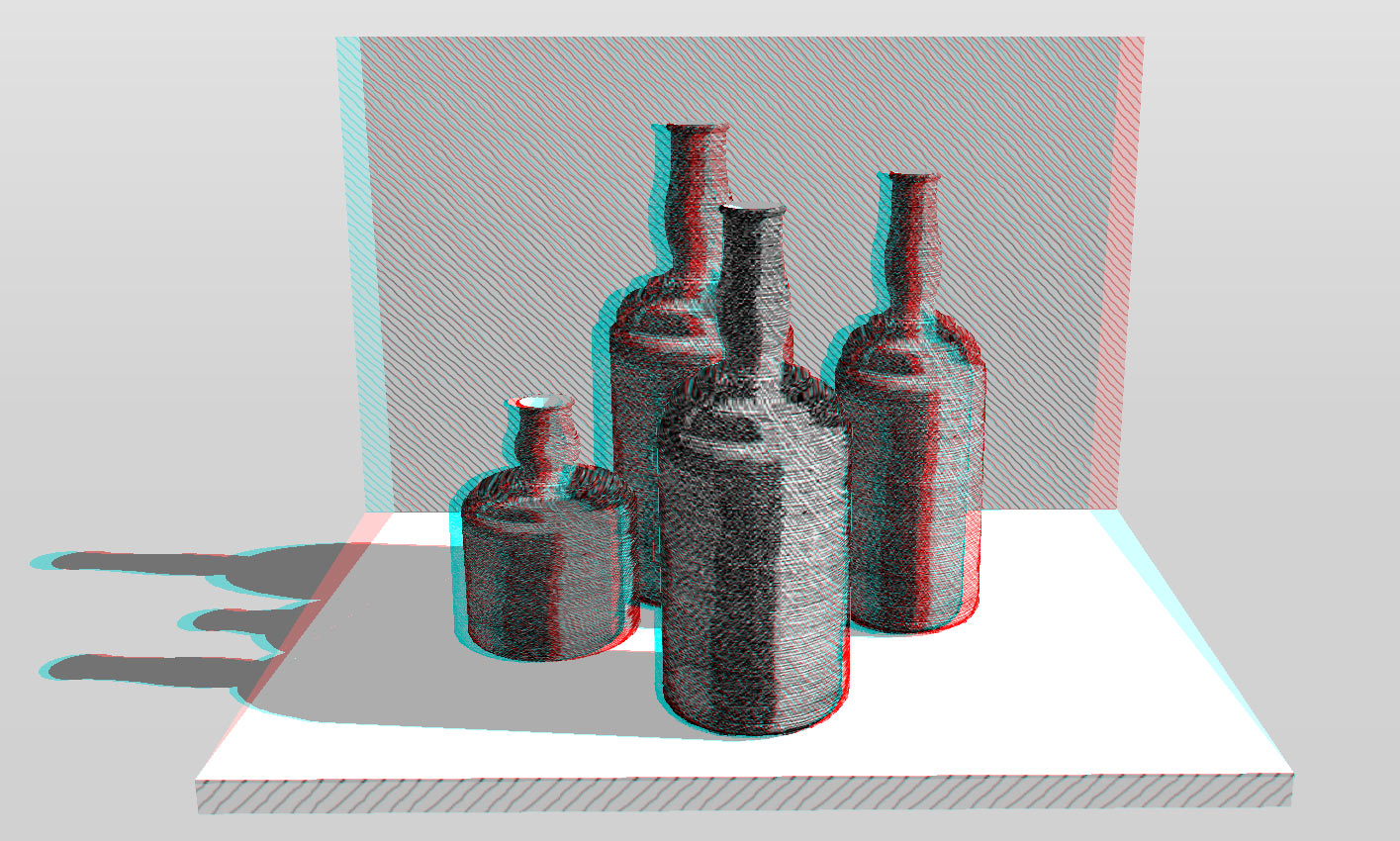 *

.